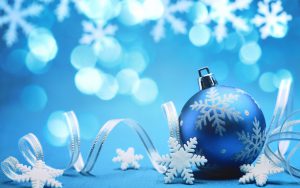 The Capital Medical Society Foundation Holiday Auction is a collaborative annual fund-raising event that brings together the medical and dental community, corporate and individual sponsors, and silent auction donors and bidders. The Capital Medical Society Alliance partners as volunteers to ensure a successful auction and beautiful venue. FSU College of Medicine scholarship recipients and local medical students volunteer to assist guests with the bidding process.  Proceeds from the event support the mission of the Capital Medical Society Foundation by raising funds for its We Care Network and for scholarships for Florida State University College of Medicine students. The 2021 Holiday Auction raised over $75,000. Please Save the Date for the 2022 Holiday Auction on December 1, 2022!
Here's How Capital Medical Society Members Can Help Make the 2022 Holiday Auction a Success:
PLAN TO ATTEND. Mark the December 1 Holiday Auction on your calendar. The entrance fee is $100 per ticket. Invitations are mailed in November. Come enjoy time with your colleagues and the opportunity to bid on some exciting trips and special items.
BE A CORPORATE OR PHYSICIAN GROUP SPONSOR.  If you belong to a large physician group practice or are a local business, we encourage you to be a corporate sponsor.  The donations and group and business sponsors will be listed in all our marketing materials.
BE AN INDIVIDUAL SPONSOR.  Support the mission of the Capital Medical Society Foundation with a $100 tax-deductible donation. We will publish the names of our individual sponsors in our event materials.
DONATE AN ITEM FOR THE AUCTION. We would like to have a wide variety of items each year.  If you have an item you would like to donate, call the CMS office at (850) 877-9018.
We Thank Our 2021 Holiday Auction Sponsors
Title Sponsors
EMTeLink
Florida Blue
Florida Cancer Specialists & Research Institute (Drs. Tetreault, Bhanderi, Patel, and Ellison)
Presenting Sponsors
Dr. Walter Colón and Marybeth Colón
Florida State University College of Medicine
Neighborhood Medical Center
SYNOVUS
Supporting Sponsors
Anonymous
Judge Steve Brown and Mrs. Yvonne Brown
Capital Regional Medical Center
Carroll and Company, CPAs
Dermatology Associates of Tallahassee
Florida Medical Association
Grossman, Furlow & Bayó, LLC
Henry Buchanan, P.A.
Rohan Joseph and Elizabeth Medley
KWB Pathology Associates
Nancy Loeffler, M.D.
Dr. Jitendra and Kokila Padalia
Radiology Associates of Tallahassee
Southern Medical Group
Tallahassee Brain Stimulation Center
Tallahassee Orthopedic Clinic
Tallahassee Primary Care Associates
TMH Federal Credit Union
TMH Physician Partners – Pulmonary, Critical Care & Sleep Specialists
Truist Private Wealth Management
Vascular Surgery Associates
Event Sponsors
Advanced Urology Institute, LLC
The Alzheimer's Project
Capital City Bank
Capital Medical Society Alliance
Capital Periodontal Associates, P.A.
Care Point Health & Wellness Center
Brittney K. Craig, D.M.D.
Dennis, Jackson, Martin & Fontela, P.A.
Desloge Home Oxygen & Medical Equipment/Hopewell In-Home Senior Care
Digestive Disease Clinic
Dr. and Mrs. H. Avon Doll
Elder Care Services, Inc.
Electronet – Powered by Hargray Fiber
Encompass Health Rehabilitation Hospital of Tallahassee
Eye Associates of Tallahassee
FMI Printing & Distribution
Gynecology & Obstetrics Associates of Tallahassee
Hancock Whitney
Lanigan & Associates, P.C.
Barbara B. Leadbeater, D.M.D., PL
MagMutual Insurance Company
Medical AR Revenue Solutions, LLC
NAI TALCOR
North Florida Women's Care
Riley Palmer Construction Co., Inc.
Southeast Neurological Specialists
Southern Vitreoretinal Associates
Tallahassee Neurological Clinic
Thomas Howell Ferguson, P.A., CPAs
Westminster Oaks Active Living Community
Dr. Charles and Mrs. Pat Williams
In-Kind Sponsors
Betsy Barfield Photography
Gandy Printers